Over the past decade, the limits of conventional governance approaches have been tested.
GOVERN was born as an answer to the confidence crisis in the global financial and economic system.
Our objective is to challenge the status quo and explore new frontiers, bringing governance, financial and strategy expertise to address emerging challenges, from artificial intelligence to technology governance.
We work alongside decision makers to create legal and regulatory policies, as well as construct institutions that promote business integrity, corporate governance and support the competitiveness of markets and firms.
We provide specialist advice on corporate and economic governance to a range of private and public sector entities including sovereign funds, state-owned enterprises, stock exchanges, regulators, investors and corporate clients.
Through our work with decision makers we support informed policy making, leveraging our regulatory expertise to support corporate clients as they navigate regulatory priorities.
We are a team of senior practitioners with experience leading government, academic institutions as well as international organizations and large corporations.
Collectively, we have spent decades working on promoting good governance in emerging markets notably in the Middle East as well as in Europe, North America, Latin America and Asia.
GOVERN's expansion is piloted by our founder and Managing Director by Alissa Kole and is supported by a team of Senior Advisors and other professionals with targeted expertise.
Our experts have engaged in clients in Europe, Africa, Latin America, the Middle East and North America, requiring different language skills including English, French, Russian, Arabic, Spanish, and Turkish.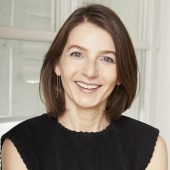 Alissa Kole is a senior advisor to government and private sector leaders, leveraging her experience as an internationally recognised expert specialising in economic and corporate governance. She is the founder and director GOVERN Center, awarded for its work with governments and companies on the design of custom governance regulations and frameworks, as well for its work in defining governance frontiers globally.
Prior to founding GOVERN, Alissa launched and led the OECD's regional project in the Middle East and North Africa for a decade, in particular developing a unique programme on governance in the region. She has been closely involved in the development of national corporate governance, capital markets laws and regulations. In recent years, she has been advising boards and executives on a range of governance and strategy reforms.
Alissa is also a prolific author, including a number of books and articles on corporate governance, capital market development, sovereign governance and related topics. She is a sought-after speaker and commentator with contributions including a recent TED Talk in 2018 and regular articles in the ft, wsj, Project Syndicate and other recognised international media sources.
Alissa holds a business administration degree from York University in Canada and a degree in political economy from the London School of Economics in the United Kingdom. She is currently serving as a Fellow at the London School of Economics Middle East Center.
For her influence in advancing good governance in the Middle East, she was named one of the Top 100 Leaders in Europe and the Middle East by the Centre for Sustainability and Excellence in 2011 and was recognised by Columbia Law School as the Rising Star of Corporate Governance in 2014. Ms. Kole is trilingual in English, French, and Russian and speaks basic of Arabic and Italian.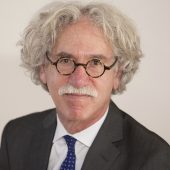 Stephen Davis is a Senior Advisor at GOVERN, an associate director of the Harvard Law School Programs on Corporate Governance and Institutional Investors, and a senior fellow at the Program on Corporate Governance. He is a member of the World Economic Forum's Expert Group on Active Investor Stewardship.
In January 2020, he was named chair of the independent committee overseeing the global proxy voting industry's Best Practices Principles for Shareholder Voting Research; he was also elected co-chair of the Advisory Board of Hawkamah.
Davis has been a non-resident senior fellow in governance at the Brookings Institution, a senior advisor on governance at Teneo, and outside advisor to the Nissan Special Committee on Improving Governance. From 2007-2012, he was executive director of the Yale School of Management's Millstein Center for Corporate Governance and Performance.
He has been non-executive chair of the board of Hermes EOS, the shareowner engagement arm of Hermes Pensions Management, the UK's largest retirement fund, and a trustee of Share Action, the London-based NGO focused on institutional investor accountability.
Davis is a co-founder of many institutions that now comprise the global corporate governance architecture including the UN Principles for Responsible Investment, the International Corporate Governance Network, Chairmen's Forums in North America and South Africa, the Conference of Fund Leaders, and many other organisations.
Davis is co-author of What They Do With Your Money: How the Financial System Fails Us, and How to Fix It (Yale University Press, 2016) and The New Capitalists: How Citizen Investors are Reshaping the Corporate Agenda (Harvard Business School Press, 2006).
He has been named by Directorship as among the 100 most influential figures in corporate governance and by Trust Across America as among the Top 100 Thought Leaders in Trustworthy Business Behavior.
Dr. Davis earned his doctorate in international business and security studies at the Fletcher School of Law and Diplomacy, Tufts University, and completed undergraduate studies at Tufts and the London School of Economics.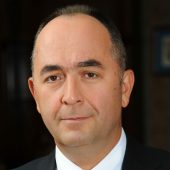 Vedat Akgiray is a Senior Advisor at GOVERN and is currently the Director of the Center for Research in Financial Regulation and Corporate Governance and a Professor of Finance at the prestigious Bogazici University in Istanbul.
In 2009, Vedat was appointed Chairman of the Capital Markets Board of Turkey, the country's security's regulator, where he served until 2013. Between 2010 and 2013, he also served as the Chairman of the Emerging Markets Committee of IOSCO, vice-Chairman of the IOSCO Board, member of the Financial Stability Board of G20, member of the International Integrated Reporting Council, and member of the IOSCO Expert Group on Financial Benchmarks.
Vedat has held a number of advisory positions to prominent corporate governance initiatives, including being a member of the Advisory Board of the Millstein Center at Columbia University. In the past, he has led several advisory and research projects for the Bank of Canada and various financial institutions in New York.
During his academic career, he has published and presented more than 100 academic papers, including this latest book "Good Finance" (2019, Bristol University Press) which discusses the current state of global financial markets.
Vedat received B.A. in Management from Bogazici University in 1980, M.B.A. from the School of Management in 1982, M.A. in Economics from the Maxwell School in 1985, and Ph.D. in Finance in 1985, all at Syracuse University in New York.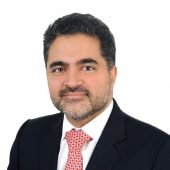 Dr Ryan Lemand is currently a Senior Advisor at GOVERN and a Head of Managed Solutions and Business Development in the ADS Securities Asset Management Team based in Abu Dhabi, where the focus is on bespoke and customised mandates for high net worth and institutional investors. Until 2015, Ryan was the Senior Advisor to the CEO and Head of Risk Management at the Emirates Securities & Commodities Authority, the UAE's federal securities regulator.
In this capacity, Ryan led and contributed to initiatives which led to the development of a number of fundamental regulations including the collective investment scheme regulations, as well as regulations of financial analysis and consultancy services, market making and others.
His was principally responsible for leading the Funds and Investment Management team that handles the licensing and approvals for local and foreign mutual funds and investment managers. Additionally, he helped develop a risk management framework for UAE licensed brokers.
Prior to that, Ryan was the Lead Portfolio Manager at Fortis Investments in London and Paris, where he was responsible for managing a 15 billion euro portfolio of assets, namely in the space of credit derivatives.
Dr Lemand holds a PhD (summa cum laude) in Financial Econometrics from the Ecole Normale Superieure, France, and is the author of two books on financial contagion, as well as a number of research articles on financial correlation. Dr Lemand also taught financial econometrics courses at the Paris II-Assas University and Paris IX-Dauphine University in Paris, France. He is a sought after speaker and contributor to major financial markets discussions and events in the UAE and in the wider MENA region.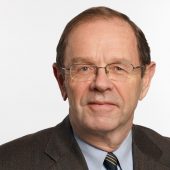 David Beatty is a Senior Advisor at GOVERN and the Chair of the Clarkson Centre for Business Ethics and Board Effectiveness at the University of Toronto in Canada. David is also currently a Professor at the University of Toronto's Rotman School of Management where he teaches corporate strategy and corporate governance.
He is the creator of the Directors Education Program that has so far trained over 4000 participants in Canada and internationally. He is also a Senior Advisor to the World Bank's International Finance Corporation on corporate governance.
Over his career he has served on over 40 different boards of directors in Canada, America, Mexico, Australia and England and been Chair of 9 public companies. In the not-for-profit sector, David had served on Peter Drucker's Foundation Board as a Vice Chairman and was the Chair of Upper Canada College.
Currently, he serves as chair of Rubicon Minerals and on the board of Colliers International, both traded Toronto and New York. He also serves on the boards of privately held Canada Steamship Lines in Canada and City Financial in the UK.
David was the Founder and Managing Director of the Canadian Coalition for Good Governance (2003-2008), an organisation that now represents 50 institutional investors with $1.3 trillion Canadian dollars of assets under management. The Coalition is widely recognized as a premier investor association not only in Canada but also globally.
In 2013, he was inducted into the Order of Canada, the nation's highest civilian honor and in 1994 he was made an Officer of the Most Excellent Order of the British Empire by Her Majesty Queen Elizabeth II. David holds an MA in Economics from Cambridge University and a BA in Political Science & Economics from the University of Toronto.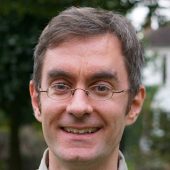 Steffen Hertog is a Senior Advisor at GOVERN and an associate professor at the Department of Government at the London School of Economics. He has recently been nominated a member of the Advisory Committee to the UAE's Education and Human Resources Council. He was previously the Kuwait Professor at Sciences Po Paris, a lecturer in Middle East political economy at Durham University, and a post-doctoral research fellow at Princeton University.
Steffen's main research interests lies in Saudi, Gulf and Middle East political economy. He is a leading expert on public administration and labor market issues in the MENA region and has participated in and led policy and consultancy projects on administrative restructuring, public industry and labour market reform issues, often working on ministerial or cabinet level.
He has been travelling and working in the Middle East since 2000, both as an academic and as resident consultant for a Saudi government agency.His academic publications have appeared in leading social science and area studies journals, including World Politics, Comparative Studies in Society and History, European Journal of Sociology, International Journal of Middle East Studies, and Review of International Political Economy.
Steffen has worked with numerous public and private institutions in Europe, the US and the Gulf region, including a variety of GCC government agencies, the European Commission, the World Bank, GIZ, the OECD, European and GCC chambers of commerce, Accenture, BCG, Deloitte and Touche, PWC, McKinsey, Oliver Wyman as well as numerous private clients. He holds an MA from the University of Bonn, an MSc from the School of Oriental and African Studies and a D.Phil. from the University of Oxford.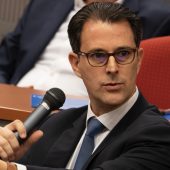 Hector Lehuede is a Senior Advisor at GOVERN and a Partner at Razor Consulting. Hector is a lawyer, specialized in corporate governance, financial affairs and business integrity over 25 years in senior positions in the private and public sectors. Hector's experience spans developed and emerging markets, notably in Latin America and Europe.
Between 2010 and 2018, Hector acted as senior manager at the Corporate Affairs and Corporate Finance Division of the OECD (Organization for Economic Co-operation and Development) in Paris. While at the OECD, he was in charge of organizing the work of the OECD Corporate Governance Committee, which is responsible for developing of the G20/OECD Principles of Corporate Governance and the OECD Guidelines for Corporate Governance of State-Owned Enterprises.
Hector created and managed of the OECD Trust in Business (TNB) Project, addressing the link between corporate governance and business integrity, based on the OECD expertise in anti-corruption, anti-trust and responsible business conduct to enhance the role of corporate governance in restoring trust. He also started and was the first manager of the OECD Russia Corporate Governance Roundtable. He also conducted policy dialogue, research, and assessments of the implementation of OECD standards across jurisdictions, including Argentina, Kazakhstan, Russia and Colombia.
Between 2006 and 2010, Hector acted as Senior Advisor to the Minister of Finance of Chile. There, he provided counsel to Minister Andres Velasco in the design and implementation of public policy and legal reform on corporate, tax and financial issues. He was in charge of several high-profile policy programs, including the legislative process leading to the 2009 corporate governance reform. He was member of the team responsible for Chile's accession to the OECD and Chilean representative to several OECD bodies dealing with tax, anti-corruption, and governance.
Prior to that, Hector was as partner and associate in several leading law and audit firms within the private sector, including Carey y Cia. and EY. Hector is a lawyer admitted in Chile, he received a J.D. (Juris Doctor) degree from Universidad de Chile and a J.S.M. (Juris Science Master) degree from Stanford University. He is and advisor to the Columbia University Global Center – Santiago and an affiliate professor with the Corporate Governance Center of Pontificia Universidad Catolica.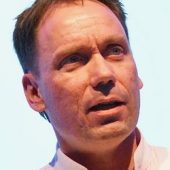 Dr. Erik Vermeulen is a Senior Advisor at GOVERN. He is a Director of the Business Law Programme and a Professor of Business and Financial Law at Tilburg University and Tilburg Law and Economics Center in the Netherlands. He is also Head of Governance and Vice-President at Signify (formerly Philips Lighting).
Erik is best-described as a "global futurist" and "cross-cultural strategic consultant". He is constantly fascinated by technological revolutions and how the on-going digital revolution is changing the way we live, work and learn. He has a particular interest in how new technologies such as artificial intelligence, blockchain and robotics are affecting business, government, and education.
Erik's thought-provoking and innovative views have attracted international attention. He regularly serves as an expert advisor to international organizations, such as the European Commission, the Organisation for Economic Co-operation and Development (OECD), the United Nations, the World Bank, and national and local governments around the world.
He is also a board/advisory member of several organizations,  including of a healthcare provider in the Netherlands, several law firms and start-ups. He has appeared in numerous conferences as a featured or keynote speaker. Erik is a writer and has a blog at
medium.com/@erikpmvermeulen
. 
He is also a co-owner of a Michelin star restaurant in the Netherlands.